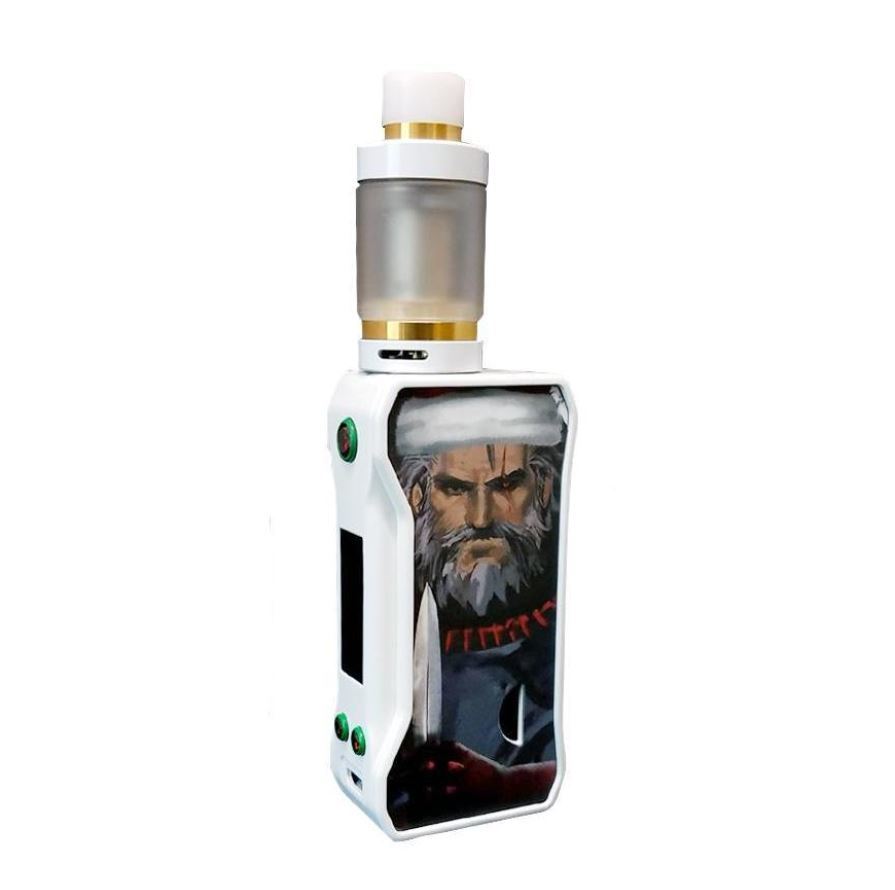 VO Tech Dagger 80W Starter Kit Limited Edition
VO Tech Limited Christmas Edition Dagger: Sleek style, Sick performance. The Dagger family of products are fully upgraded in every way and are jam packed with the latest vaping technology. Our products give maximum wattage and excellent control. Dagger was created to offer you a one of a kind vaping experience while eliminating harmful habits in your everyday life.The Dagger box mod is an innovative product geared toward new and veteran vapers. Traditional temperature control devices make the user responsible for setting the temperature. The Dagger ensures the ultimate vaping experience with our unique feature Auto Control Mode. The highly advanced PCB within the unit detects the boiling point of each e-liquid and delivers the optimal temperature every time.Boasting a feature rich design The Dagger box mod delivers a truly incredible experience all around the board. This unit not only offers durable construction, but is lightweight as well. The box mod offers an ergonomic button layout all while still having an aesthetically pleasing design.
Features
Single 18650 battery
VO75 watt chipset
Constructed with CNC process from solid blocks of 6063 aluminum
Removable plates hide the screen and adjustment buttons to give it a sleek and clean minimalist look
OLED display screen
Right & Left hand flip screen orientation
Modes: Power (5W-80W), Bypass, Temp Control, Auto Temp Control, VPC (Variable power Control) 6 second power curve
Resistance: 0.08 ohms - 3 ohms
Micro USB: 0.5A charging and for firmware update capability
Safety Features: 12 second cut off, Short protection, Reverse battery polarization protection
Package Included
1x Dagger Christmas Edition Box Mod (Battery not included)
1x VO-M polar white Atomizer with coil
1x Heat resistant drip tip
1x USB Charging cable
__________________________________________
Ready Stocks
Shipping everyday except for Sunday and Public Holidays. Usually reach in 1-5 working days depends location.
Items are all READY STOCK.